Written by Sarah Matarazzo
For years I cycled in flat pedals and trainers. Knowing I wasn't locked to my bike with the freedom to stop and put my foot down at any time gave me a comforting confidence and freedom.
Observing fellow clipped-in cyclists wobbling at junctions, panicking at roundabouts and speedily unclipping gave me numerous chuckles, whilst also being acutely aware of the look of panic that would be on my face in the same situation. Thankfully, I was on terra firma with my trusty flats. No chance of a fall here thank you. The silver lining to my inferiority riding in running shoes.
In my early days of cycling I was proud to say that I'd been involved in zero accidents. Why would I be? Any crisis easily averted by stepping down and onto the road. My confidence was high and my ability was growing stronger by the day.
Then my ability started to overtake my confidence.
With my Garmin firmly attached to my bike my eyes would be down and I'd be clocking speed, average speed, distance vs time. A slightly obsessive piece of equipment, I simply couldn't feel content on my bike without my Garmin.
However this intelligent tool was partially the reason for my first "flat pedal moment". Keen to improve my speed on a long and sweeping countryside downhill, a maniacal laugh slipped out as I powered down, triumphant in the knowledge I'd surpassed previous speeds. And then my foot slipped out of the pedal. Ouch.
Two large grazes at the back of my calf. Bloomin flats. I rode the rest of my journey disappointed and frustrated. Partly because I'm now displaying cycle wounds for a good few weeks and partly because it was the first time my flat pedals had let me down.
This was the beginning of many flat pedal incidents.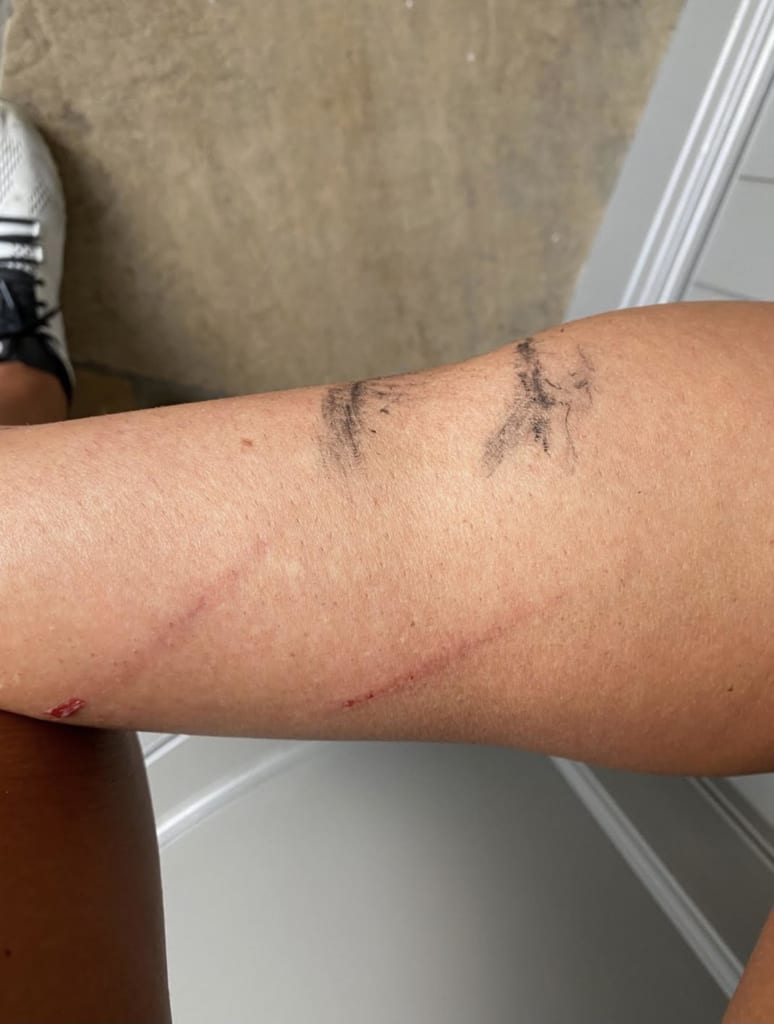 Ongoing, I experienced weekly slips and misses. It was clear that as I was pushing my performance each week, I was also pushing the chance of slipping out of my pedals. A price I was willing to pay but one I was rather unhappy about.
So what's the solution?
Bythlon was borne out of frustration that there were no alternatives to clipless pedals available that would deliver a similar performance outcome and provide a safer cycle.
Bythlon pedals use form-fitting technology which moulds the cleat to the pedal rather than mechanically fixing you or locking you to the bike. This means that when you want to stop, you simply step out of the pedal, just as you would when riding flats. When wanting to connect to the bike, you simply step in by aligning the cleat to the pedal, and stepping down to connect.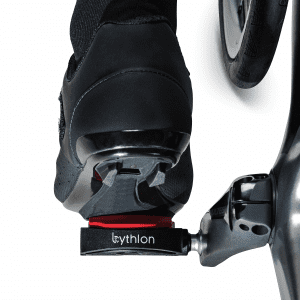 Cycling in Bythlon means that your foot won't slip off the pedal, as you're connected, however in the event of an emergency or quick stop, you easily remove your foot and will be stabilised within a second.
No wonder they're being called a "game changer", "confidence booster" and a "must-have".
Bythlon is perfect for those who no longer want to ride flat pedals, but who also don't want to commit to clipless and be locked to the bike.
Shop here to join the Bythlon Cycling Community.